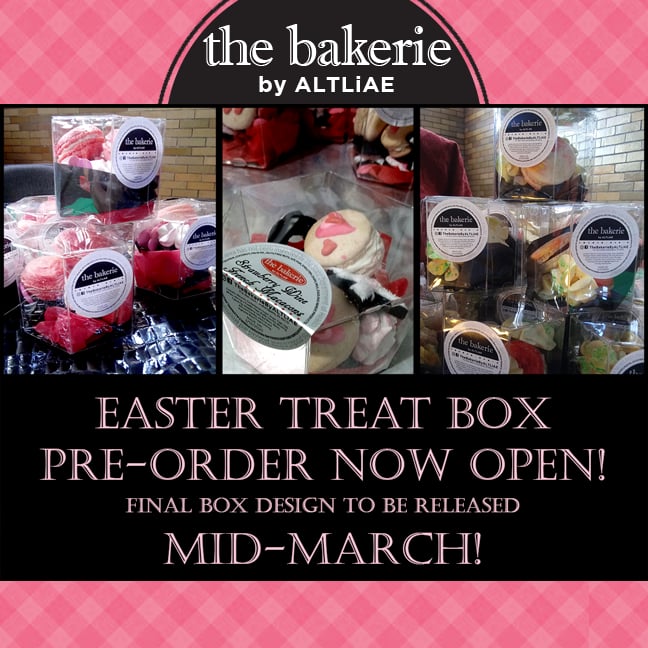 Easter Treat Box Pre-order
What better time to start anew than at Easter! Three Carrot Cake Macarons, Two Caramel chocolate truffles, Mini Vanilla Sugar Cookies in the shape of a rabbit and a duckie, finished with Bite-Size Confetti Rice Krispie Treat pieces make up this special springtime box!
Pre-orders accepted now until April 8, 2020.
Gift boxes will be available for Pick-up or Delivery between April 9, 2020 through April 12, 2020, 10 a.m. - 8 p.m. The main pick-up location is within the 46218 zip code.
Limited Delivery slots are available to areas within the I-465 loop in Indianapolis, Indiana.
NOTE: Cookies are made to order in a kitchen that also processes other allergens, including gluten and ground and tree nuts. See our FAQ for more details!